Your Success is Our Success!




We believe we can help improve the performance of your products and the lives of your customers. We utilize the unique properties of silicone rubber to enhance an application's functional requirements. We do this by assisting with material selection and part design, automating LSR manufacturing processes, and providing customized product fulfillment strategies. Our goal is to produce high-quality parts and sub-assemblies that meet or exceed specification, delivered on-time, and competitively priced.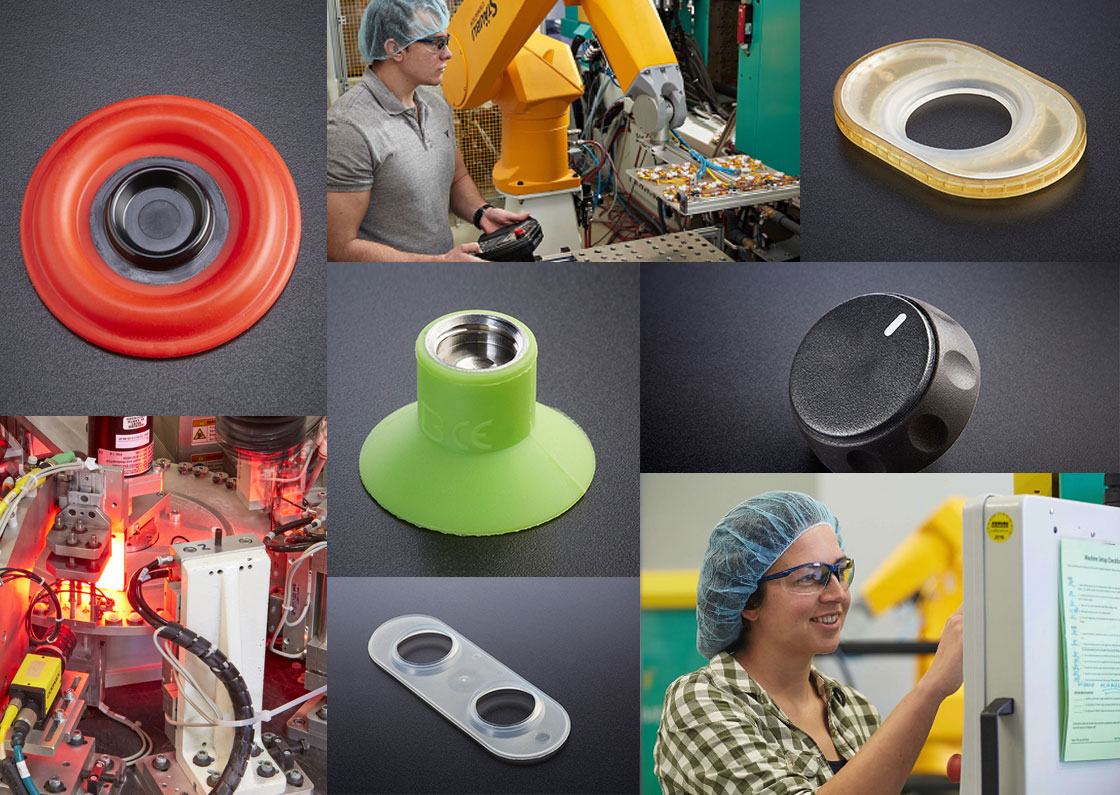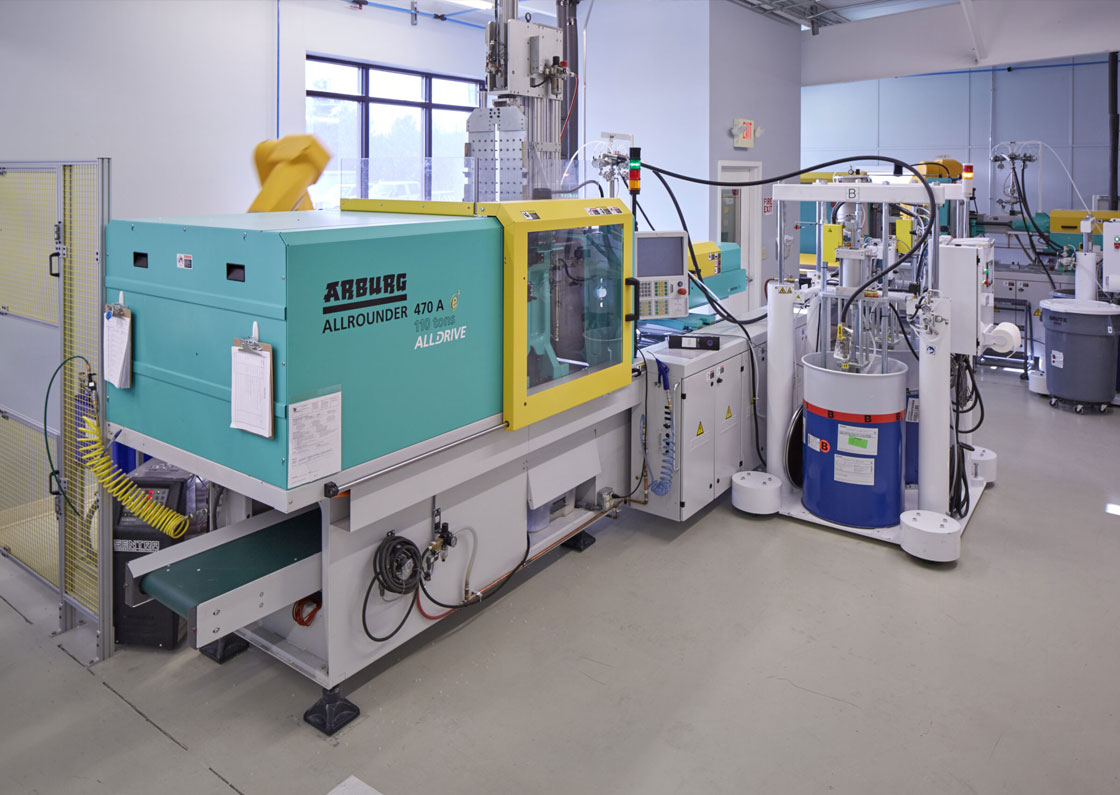 "Lights-Out" means full automation capability for around-the-clock operation, 365 days a year. We combine in-house engineering and the latest technologies for a lean manufacturing process that keeps quality high and your costs low.
Brendan Cahill, President
"PTG Silicones manufacturing philosophy is to mold silicone and thermoplastic with silicone over-molded components in a highly automated 'lights-out' manufacturing environment."
"PTG prides itself on the strength of its partnerships. We work hard to build trust and forge long-term relationships—not only with our customers, but also with our technology providers to ensure our state-of-the-art manufacturing process is comprised of only the best components available."
Markets and Industries Served
PTG has partnered with medical device companies of all sizes, from start-ups to some of the largest multinational organizations. We work with customers to find a design and manufacturing solution that exceeds their form, fit, and functional requirements along with any regulatory compliance needs. We accomplish this using rigorous application development and IQ/OQ/PQ manufacturing validation processes.
Application expertise includes: IV check valves, access ports, catheters, surgical instruments, flow control valves, sleep apnea masks, seals, gaskets, and septums.
PTG Silicones provides silicone rubber liquid flow control valve solutions for a variety of food packaging applications. We are FSSC 22000 certified and we utilize this standard to ensure the highest quality and consistency of the products we manufacture for our food packaging customers.
Our valves come in many shapes, sizes and slit geometries to handle liquid viscosities from 1 Centipoise (water) to 100,000 Centipoise (sour cream). PTG Silicones has standard off-the-shelf valve solutions that will fit most common closure geometries.
PTG Silicones works with many industrial equipment manufactures and tier suppliers. We provide upfront part design guidance, material selection and manufacturability assessment. We are a ISO-9001 registered manufacturer.
Applications include: gaskets, seals, straps, human interface devices (HIDs), keypads, check valves, flow control valves, vibration isolation mounts, wire gland seals and access panel seals.
PTG Silicones works with multiple tier 1 automotive suppliers. We provide upfront part design guidance, material selection and manufacturability assessment.
Applications include: wire gland seals, under hood seals, oil filter anti-drain back valves, forward lighting gaskets and seals, check valves, sound abatement and vibration components, power distribution gaskets and control module gaskets.
PTG Silicones works with entrepreneurial start-up companies as well as some of the largest global consumer, infant care, personal care and adult novelty companies.
Application expertise includes: pacifiers/teethers, baby bottle nipples, teething toys, drink cup check valves, nipple shields and breast pump components and sub-assemblies, silicone wrist bands, drink spouts, water bottle check valves, bakeware, cooking utensils, and kegel devices.
PTG Silicones works with most of the large appliance manufactures and tier suppliers. We provide upfront part design guidance, material selection and manufacturability assessment.
Applications include: dishwasher internal seals, human interface devices (HIDs), keypads, check valves, shelving grommets, cooktop and stovetop seals, oven gaskets, clothes washer seals, filtered water seals, icemaker components and hot water heater seals.
At PTG Silicones, we feature a state-of-the-art manufacturing facility that's fully equipped for automated, world-class silicone molding. Our Six Sigma certified team is always seeking new ways to increase the value of our services. We're environmentally conscious and practice lean manufacturing methods in order to reduce waste.
Continue reading below to see details about our:
General Capabilities
Certifications
Manufacturing Equipment and Facilities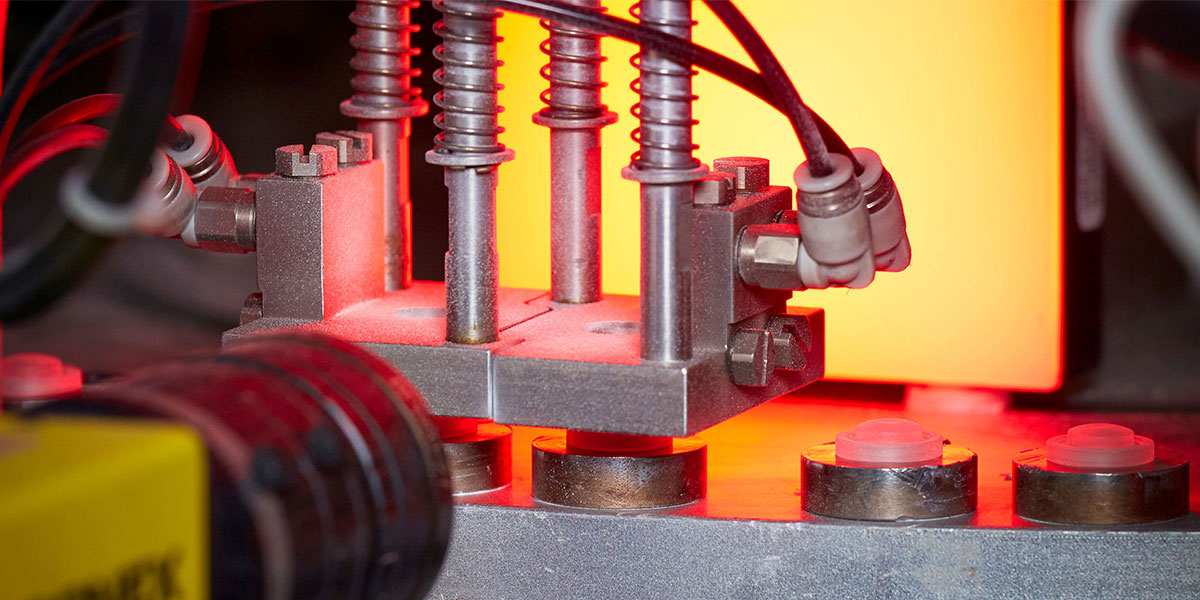 Liquid Silicone Rubber Molding (LSR/LIM)
Thermoplastic with LSR Over-molding
Design Consultation
Prototype-to-Production Mold Procurement
Validation (IQ/OQ/PQ/PPAP)
Secondary Operations

Slitting
Post-curing
Assembly

Custom Silicone Materials

Fluorosilicones
Self-bonding LSR/LIM Materials
Pigments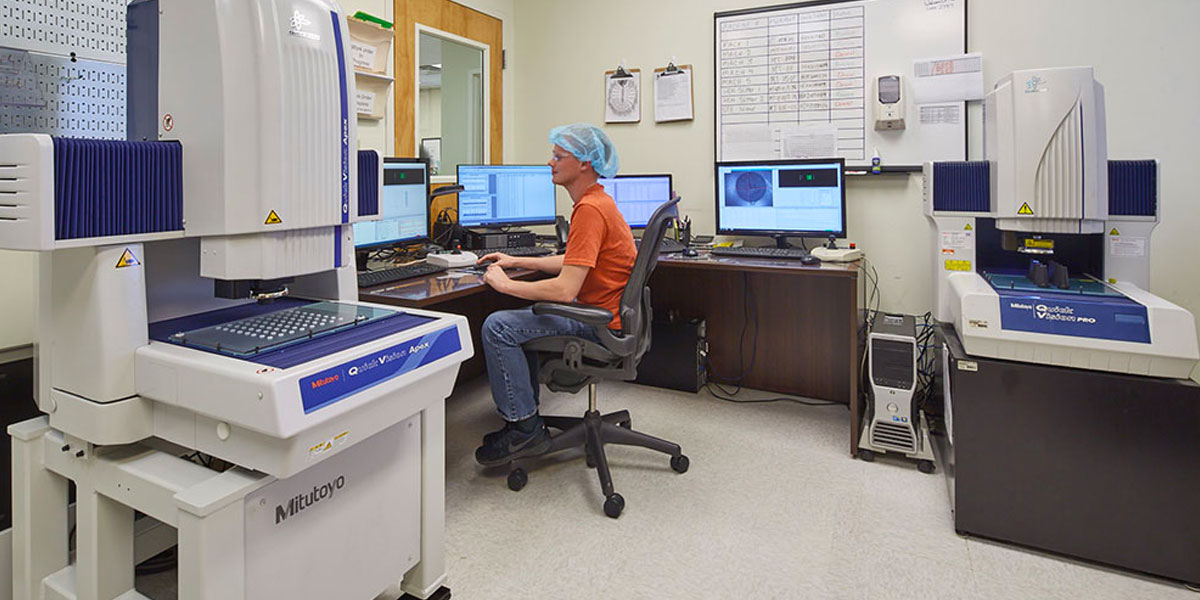 ISO 13485:2016
ISO 9001:2015
FSSC 22000 V5.1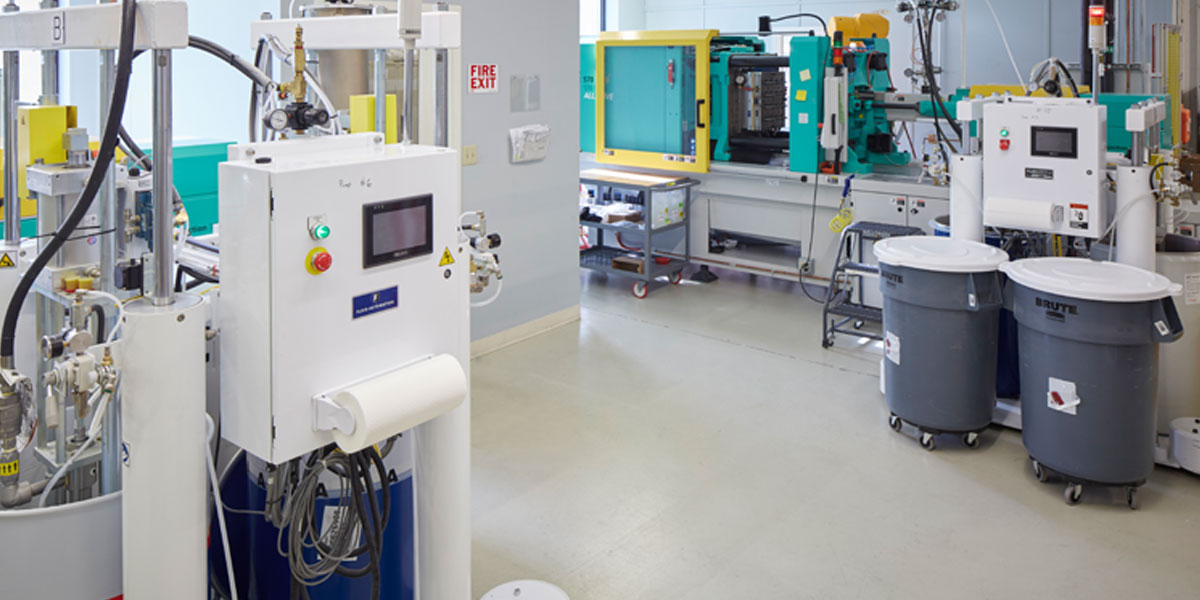 Manufacturing Equipment and Facility Infrastructure
Arburg Electric-Hydraulic Molding Machines
Class 100,000 Cleanroom
Graco Pumping Systems
Stäubli Robotics and Automation
Novatec Material Handling System
Mitutoyo Video Vision Measurement
Advantage Chiller and Mold Temperate Controllers
MOLD LENGTH
• Min: 8 in
• Max: 20 in
MOLD WIDTH
• Min: 8 in
• Max: 24 in
MOLD HEIGHT
• Min: 10 in
• Max: 36 in
CLAMPING FORCE
• Min: 25 tons
• Max: 160 tons
SHOT SIZE
The maximum weight of plastic that can be displaced or injected by a single injection stroke. Generally expressed as ounces of polystyrene.
• Min: 0.5 g
• Max: 200 g
SHRINKAGE ALLOWANCE
The dimensional allowance which must be made in molds to compensate for shrinkage of the material on cooling or during the debinding operation.
NUMBER OF CAVITIES
The number of cavities in the mold used to produce multiple products in one molding cycle.
• Min: 2%
• Max: 5%
• Min: 1 cavities
• Max: 128 cavities
812.948.8719
PTG Silicones, Inc  /  827 Progress Blvd  /  New Albany, Indiana 47150-2256